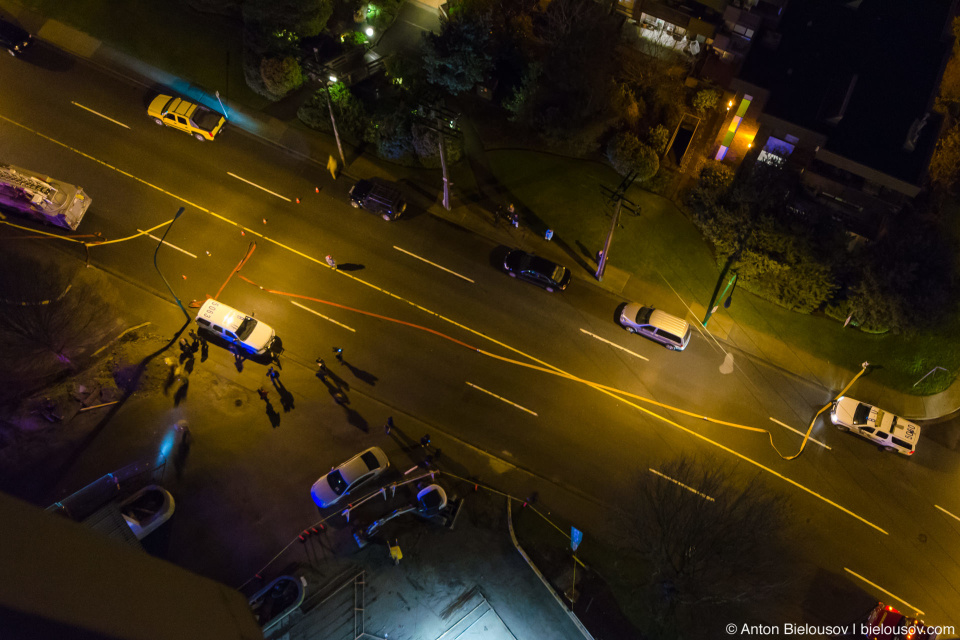 10 sticks of dynamite were found among drugs, cash and firearms during ongoing police drug investigation in a 29-floor apartment building at 4200 Grange St. block near Metrotown in Burnaby,  BC (this is the second tower of our apartment complex).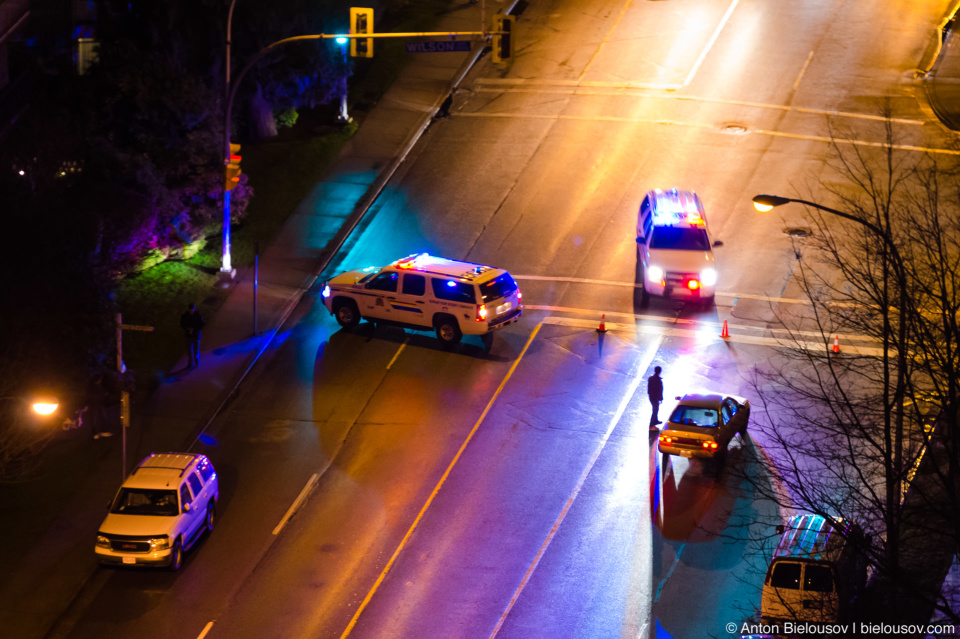 Burnaby RCMP reports that there was no one in the apartment on the 11th floor when police entered it during the investigation in suspect of cocaine packaging and distribution. They found lots of drugs, guns and money there, but not a tenant who still is not found.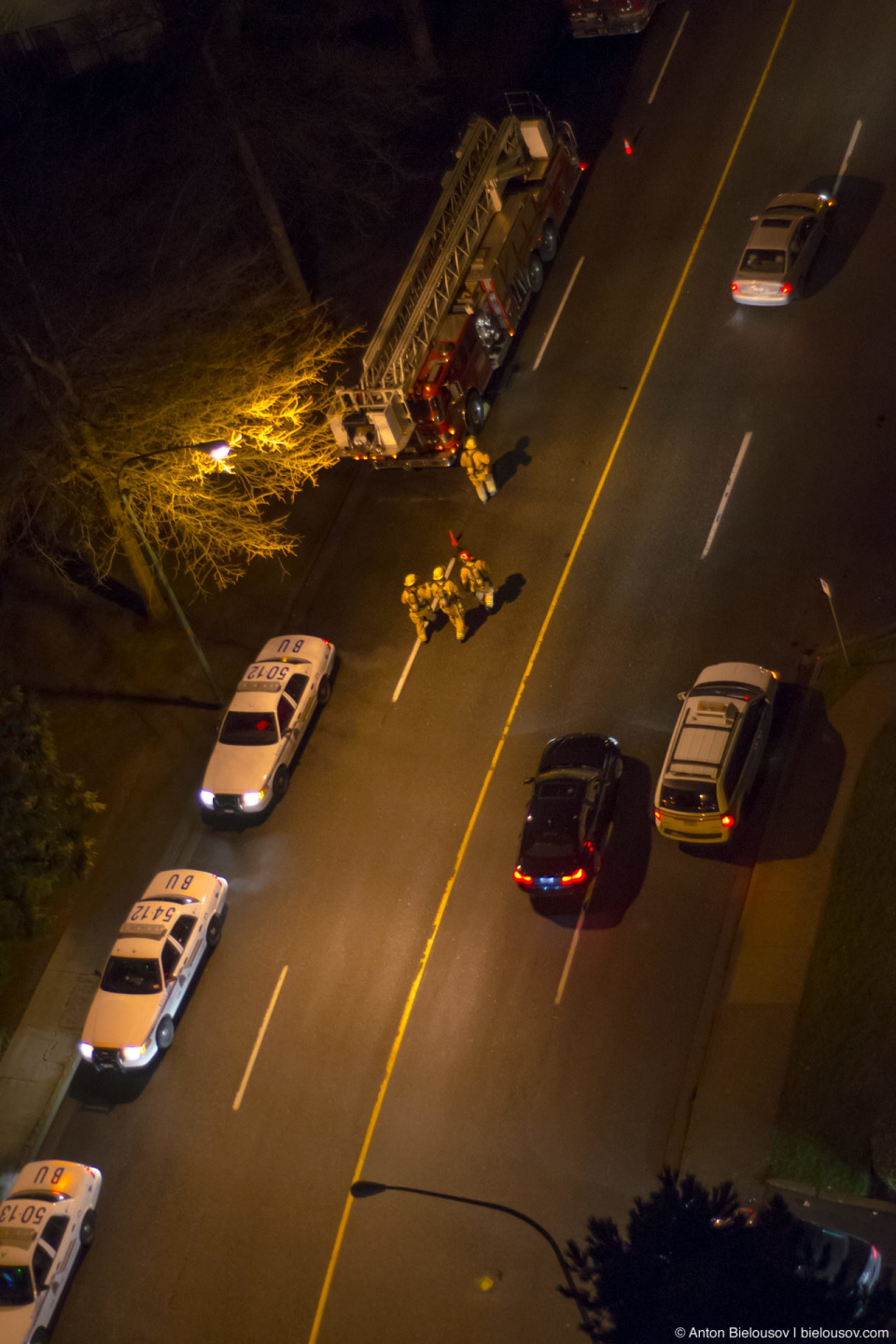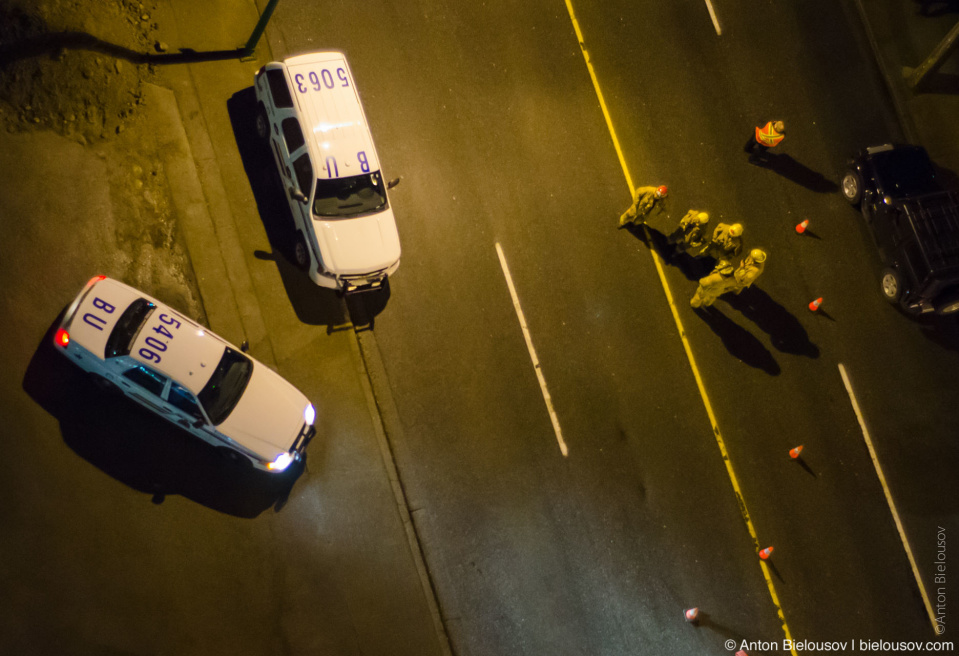 The whole building was evacuated at 8pm and people are still not allowed to return as of 11pm. Police says that dynamite was crystallized and though unstable and dangerous, so a two explosives exports team had to dispose dynamite sticks.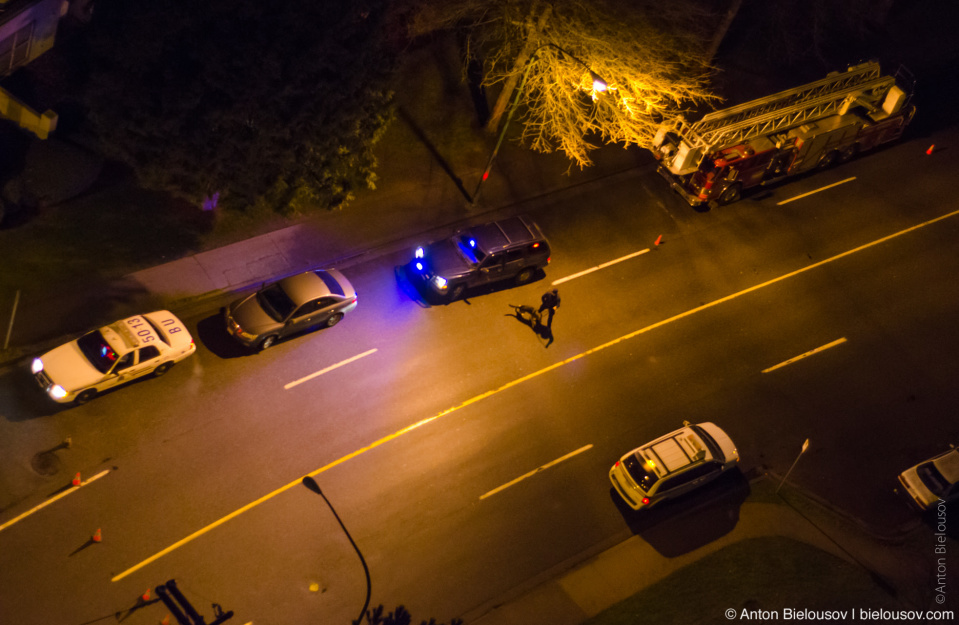 After 9pm Kingsway Ave. was blocked for a minute and 2 patrol cars hurried to the Central Park, to detonate the explosives. The whole park area was blocked and explosive device was burnt (no explosion, just fire).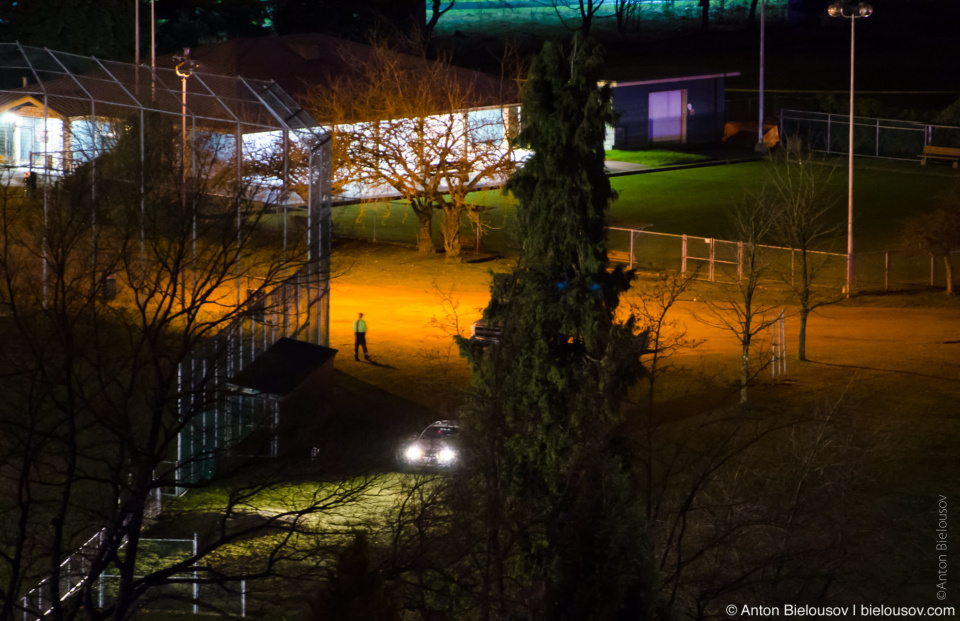 The evacuated building has lights on, in some apartments TV is working, but no movement in windows at all. Creepy.
11:30 — evacuated people were allowed to return to their homes. The police says that the delay with returning people was caused by two vaults found in the apartment that they had to open and check. Some tenants had to go to the local community center to wait while the building will be cleared.
According to the building management, they've found $500k in cash and $1M in drugs in that suite.
The next day RCMP raided over another drug-selling apartment in the neighbourhood just one block away.